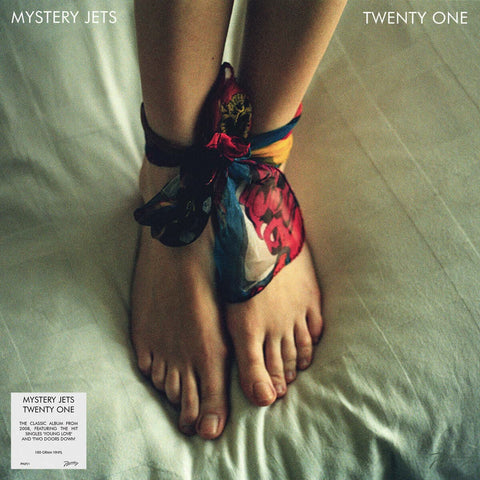 RELEASE
Mystery Jets - Twenty One
LABEL:
Phantasy Sound
Phantasy are proud to present the vinyl re-issue of Mystery Jets' seminal 2008 album 'Twenty One'. Produced by Erol Alkan, the beloved LP includes hit singles 'Young Love' and 'Two Doors Down'.
The LP reissue is available to pre-order now!
"Of all the messages we've received from our fans over the intervening years, the single question that has come up more than any other, is 'When will Twenty One will be released on vinyl again?'. Much to our frustration, our response has never been anything more than a helpless, resounding shrug. That is, until now.
The year being 2021, and all the band being firm believers in the powers of numerology, we felt there would be no better time of telling you that for the first time since its release, Twenty One will finally be available to own on vinyl again. As well as reissuing the original album, we have also dug through the archives and compiled a special selection of never-heard-before outtakes, demos and rarities from that era to accompany the deluxe version of the album.
We are delighted to be reissuing the record via Phantasy, the label founded by Erol Alkan, who produced Twenty One and mentored us to make an album we're still immensely proud of. This is the record you have been asking for, and the one we always wanted you to hear.
Add to cart