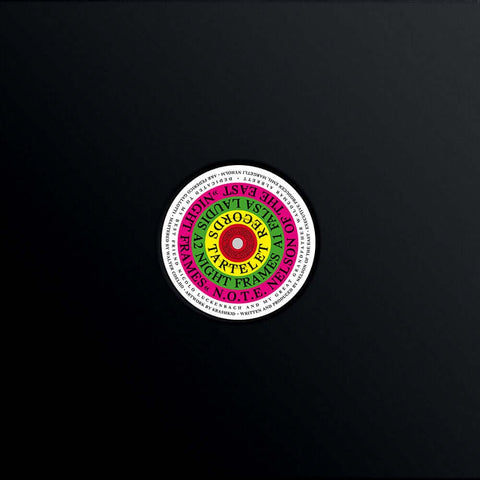 RELEASE
NOTE - 'Night Frames' Vinyl
LABEL:
Tartelet
WAREHOUSE FIND
Next up in Tartelet's limited-edition series is renaissance man N.O.T.E. with "Night Frames" – a compilation of barrel-aged sounds for the warm nights ahead.
N.O.T.E. is a new project by an already established artist who might be of Swiss or Italian origin, depending on who's asking. A seasoned sailor of musical waters, he enjoys jazz piano, fine wine and silk linens. Though none of that matters.
The first release under his new name could be described as a mini concept album where different routes are explored, bringing N.O.T.E.'s musical diversity and capabilities to light. Starting with "Falsa Laudis," N.O.T.E. takes the listener back to the 80s with clear references to Italian boogie and jazz-funk of that era. The track is warm, fat and sparkly, and best enjoyed with a cocktail in hand. Following this is the title track "Night Frames" – a bruk-jazz escapade not shy of elaborate Rhodes solos and filthy funk.
The B-side opener moves further south: "Obaleyako" is fueled by tropical energy, mixing African percussions with soft piano chords. It's weird, mysterious and red hot! Last but not least, N.O.T.E takes on the finest deep house sound with "En Route," where endless layered melodies and percussion form the farewell.
This is an ultra limited-edition release of 250 copies (strictly no repress!), written and produced by N.O.T.E. and mixed at Panalama Studios in Copenhagen on the Neve 5088 Shelford console for good measure. Enjoy!
Add to cart