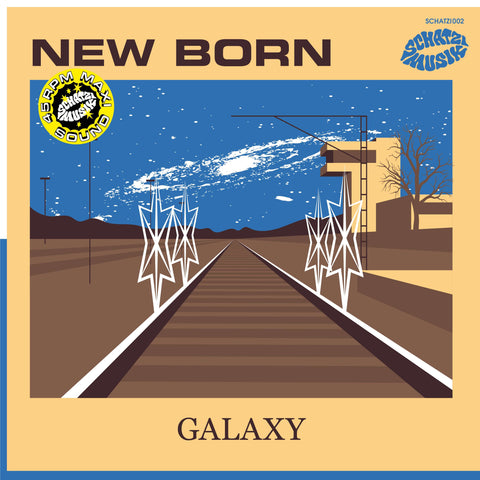 RELEASE
New Born - Galaxy EP
LABEL:
Schatzi Muzik
New Born is a group of four Italian immigrants who all lived in the area around Ulm/Bavaria.
Primarily they sang more Italian songs and were more on the traditional side of Italian music.
This record is a perfect example of what can happen when the drummer says "Let´s jam" to the musicians. The outstanding track "Galaxy" came out, the vibe of it is like an early piano house track and a hybrid of cosmic and disco.
The original copy of the record is nowadays a highly requested collector´s item, that skyrocketed in terms of prices. Originally released as a 45 single in 1981 the record was pressed in a very small run. Try to find a unicorn it's easier.
We decided not to do only a simple reissue of it, we asked the creme de la creme of cosmic disco to make us a new born version of the track "Galaxy". Camp Cosmic aficionados "Albion" & "Spacelexx" are responsible for two mesmerizing versions of this song. On top, we pressed the whole record as a 12″ from the original master tapes.
Vinyl, 12", EP, Reissue
Add to cart