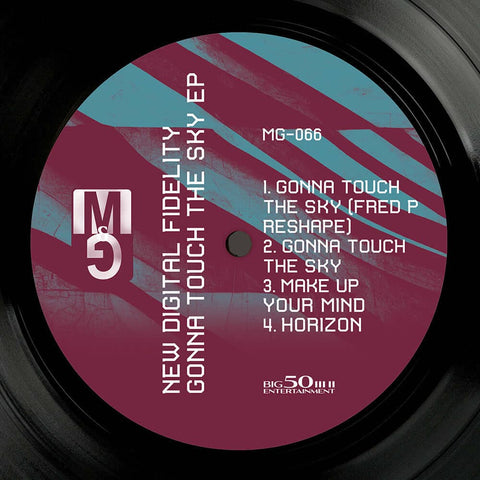 RELEASE
New Digital Fidelity - Gonna Touch The Sky
LABEL:
Moods & Grooves
Paolo Aniello FKA New Digital Fidelity returns one final time since his last appearance on Italian Synth Planetarium – Sistema 1 in 2020 and readies some serious and sexy goodness for 2023.

"Gonna Touch The Sky" marks his debut on Moods & Grooves and there is no doubt that it will literally make you touch the sky! The EP opens with the reshape from none other than deep house legend Fred P. When it come to (ultra) deep house beautiness, Fred is the real don. Melodic, dreamy and groovy. Simply what you would expect from him and what he does best.

To follow is the original mix, awash in syncopated tribal rhythms, gorgeous female vocals and a rich tapestry of ethereal pad. "Gonna Touch The Sky" is a dancefloor-pleasing Afro house cut à-la Ron Trent/Trinidadian Deep featuring Sasha Paige on lead vocal and Rhia Reneè on background vocals that bubble over a deep, tribal groove.

On the flip, "Make Up Your Mind" takes tribal rhythms to a new, more mental level. It's an Afro-Chi-meets-Detroit affair. The percussive rhythms and energy that constantly interplays with the synth line create an uplifting basement tune that could safely run at opening, peak time, or closing time. Last but not least, "Horizon" speaks for itself. It will definitely transport you to new horizons, toward a tropical beach at sunset, closing this incredible journey.
Add to cart