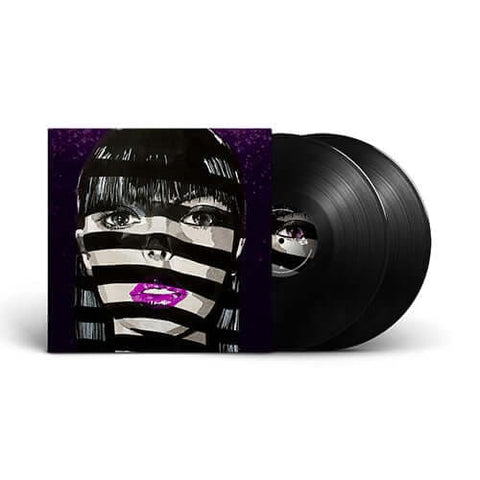 RELEASE
Purple Disco Machine - Exotica
LABEL:
Sweat It Out
Purple Disco Machine unveils sophomore album 'Exotica' in all of its disco glory.
 
With the release of his debut LP 'Soulmatic' released in 2017 via Sweat It Out, Purple Disco Machine gave us the first glimpse of what we could come to expect from the now world renowned producer. Responsible for a multitude of hit singles from the club world including 'My House', with the debut LP also birthing the massive successes of 'Devil In Me', and 'Body Funk'.
 
Now the formidable producer offers a more intimate side to his artistry, inviting us into the world of his sophomore album 'Exotica'. The LP pays homage to the 80s and the plethora of artists that inspired him to create and set him on the path of becoming the internationally acclaimed producer he is today. The 14 tracker boasts all the elements of his heartfelt favourites throughout the decade - the synth pop from the UK, Italo disco styles of Moroder, Milan & Munich, the funk of Prince, the R&B electro soul of Luther Vandross & Jam & Lewis, to influences from George Michael, and Quincy Jones. So ingrained in his musical identity, Purple Disco Machine's artist name is a deliberate collage of the colour of his 80's funk hero Prince and the uplifting fun dance beat of Gloria Estefan's Miami Sound Machine.
 
The album encompasses all the grooves, signature guitar licks, and funky basslines that are synonymous with a Purple Disco Machine record, whilst having moments of light and shade inviting you further into his universe. Having already released a handful of singles from the LP, including the Sophie and the Giants collab 'Hypnotized', 'Fireworks feat. Moss Kena & The Knocks', 'Playbox' and more recently 'Dopamine feat. Eyelar', Purple Disco Machine has quickly gained a mammoth international following eager to hear more. 'Hypnotized' became an anthem the world over, having been streamed over 275 million times across platforms, whilst going triple Platinum in Italy, Poland and Switzerland, with the carefree stylings of 'Fireworks' quickly following suit with over 80 million streams to date, whilst dominating airwaves across Europe hitting #5 on the overall chart, and #1 across Italy and Germany. Further skyrocketing up the Shazam Charts, the single went to #1 in Germany, and #3 across Italy, Denmark, and Austria to become another certified hit for Purple Disco Machine.
Add to cart