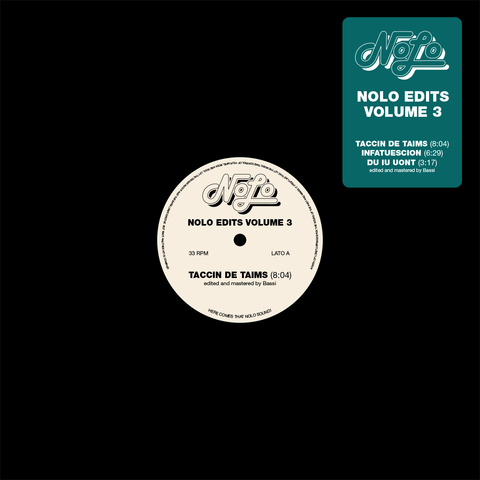 RELEASE
North Of Loreto - Nolo Edits Vol 3
LABEL:
Com Era Records
Media Condition: Near Mint
Sleeve Condition: Near Mint
The 3rd volume of the infamous NoLo edits is finally here! Bassi is once again taking care of cutting, pasting and reworking it the old way, ripping and remastering the OG vinyl and giving new life to 3 more outstanding bombs from the 80s.
The super extended A side is a killer edit of a hard-to-find UK electro-funk masterpiece, on the B-side we go back to that US sound with a flipped out version of a classic Up Front electro track, while the 3rd track is pure editing madness for dancefloor lovers, taking out the unnecessary content from a Modern Soul hidden gem.
Add to cart