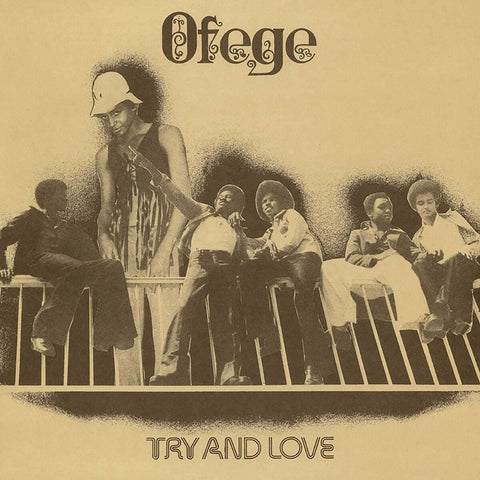 RELEASE
Ofege - Try And Love
LABEL:
Strut
New from Strut, a fresh reissue of the classic debut album Try And Love from one of Nigeria's most celebrated Afro-rock bands, Ofege.

Formed by guitarist Melvin Ukachi and bassist Paul Alade while young students at St Gregory's school in Lagos, Ofege first found their feet borrowing instruments and supporting school band The Groove Makers. Discovering drummer M-ike Meme by chance at a school dance and adding Dapo Olumide on keys and Felix Inneh on rhythm guitar, they met EMI's resident producer / A&R man, Odion Iruoje who promptly auditioned them. Sneaking them out of school to record their first sessions (Ofege literally means "breaking bounds"), Iruoje honed the band into a tighter unit and their debut album Try And Love was recorded at EMI's Studios in 1972. "Odion was like a Sergeant Major, explains Ukachi. "He drilled us for the whole day until we became tight."

The album caught the imagination of a young Nigerian crowd fascinated by the new teen band and Ofege joined a fresh wave of homegrown artists coming through in the wake of Fela's towering influence and other Afro-rock bands like Monomono, Ofo The Black Company and Blo (Blo's Berkley Jones contributed wild guitar solos to this album and continued working with the band).

Try And Love mixed driving Afro-funk and rock tracks like the instrumental 'Gbe Mi Lo' and 'Whizzy Llabo' about a fellow student with hair like a wizard. Ukachi also contributed ballads including the title track and 'It's Not Easy', most recently featured in TV series What We Do In The Shadows.
Add to cart