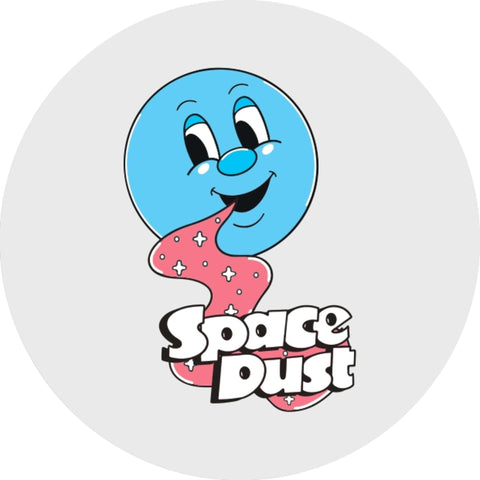 RELEASE
Papa Nugs - It Came From The West
LABEL:
Space Dust
PRE-ORDER ITEM
Expected in stock between 31st March - 14th April
PLEASE ORDER PRE-ORDER ITEMS SEPARATELY FROM IN STOCK ITEMS IF YOU WOULD LIKE TO AVOID DELAYS TO YOUR ORDER/S
Papa Nugs joins the Space Dust cohort with the 5 tracker " It Came From The West" transcending various styles and shades of sound. With a more tripped out take on a traditional jacking pallette, the title track kicks off proceedings with a propulsive drumbeat and rumbling bassline providing the perfect bedrock for the acidic squelches above. "Brooklyn Duck" continues the US-indebted styles adding an earworm vocal to the mix.

On the flip a barrage of drums and glassy oscillations form "Be Anew" with the relentless programming carrying through "Knobbly Knees" taking us firmly into electro territory with robotic vocals and a mechanic drum pattern that shows no sign of waning . Closer "Groove Nxt" sees out the EP in energetic fashion with well tuned snares trading blows with crystalline synth work.
Add to cart