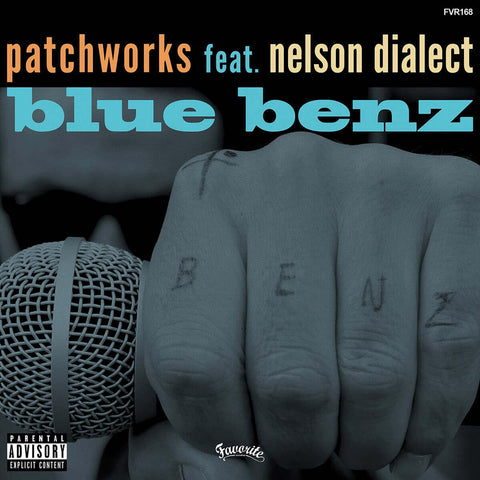 RELEASE
Patchworks - Blue Benz
LABEL:
Favorite Recordings
Media Condition: Near Mint
Sleeve Condition: Near Mint
Favorite Recordings presents an exclusive collaboration between French producer Bruno 'Patchworks' Hovart (Voilaaa, Mr President, Taggy Matcher, …) and Australian NYC-based rapper and poet Nelson Dialect. The two artists met two years ago after Nelson's gig in Lyon and, of course, they discussed and seriously planned to collaborate one day, both having an everliving love for early nineties hip hop. Then came the quarantine and Covid-19 with Patchworks locked in Lyon, Nelson Dialect in NYC: it seemed to be the right time to do it. A few months later and they finally drop Blue Benz, the result of their long distance collaboration, coming as a beautiful 7inch filled with proper Jazz & Soul Hip Hop vibes.
Add to cart