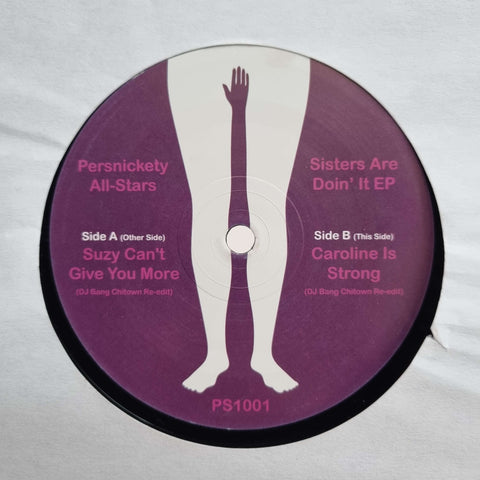 RELEASE
Persnickety All-Stars - Sisters Are Doin' It
LABEL:
Persnickety Sounds
Media Condition: Very Good +
Sleeve Condition: Generic
Adopting a snobbish position about the current multi-faceted splintering of the disco sound - nu-disco, space disco, cosmic disco, disco house etc etc - the pertinently named Persnickety All Stars hark for a return to simpler times when good grooves were integral. Their inaugural release on the newly founded imprint of the same name is the physical form of the mission statement with two vintage disco cuts tweaked for optimum dancefloor effect. The heavy disco funk of "Caroline Is Strong" on the B Side proves to be decidedly impressive and will pique the interest of anyone who has indulged in the recent Rick Wilhite releases on Rush Hour.
Add to cart