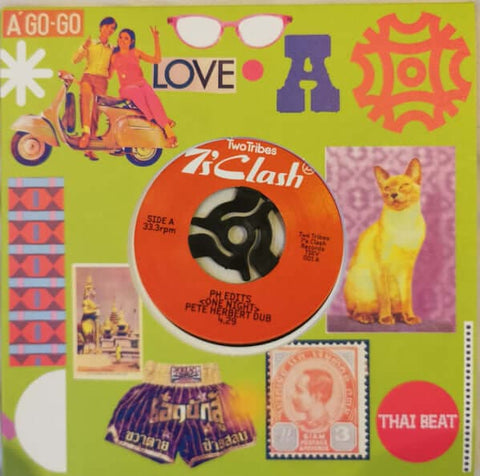 RELEASE
PH Edits - Two Tribes 7's Clash 001
LABEL:
Two Tribes
Media Condition: Near Mint
Sleeve Condition: Near Mint
7's Clash is a label that is all about keeping things concise. Over the first clutch of releases the label has established that MO with four or five minute long fat chuggers for laidback but dance-ready floors. First up here, Balearic master Pete Herbert opens with a dub of PH Edits' 'One Night,' which is all bottom heavy, but with flamboyant strings and big chords bringing an 80s vibe. Things get more tropical and driving on the exotic reverse, which is a dub of a big chugger from Justin Deighton & Leo Zero that has crashing hits and razor sharp stabs powering it along.
Add to cart