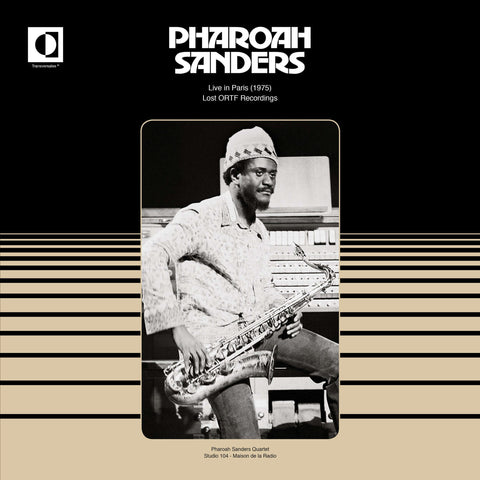 RELEASE
Pharoah Sanders - Live in Paris (1975)
LABEL:
Transversales Disques
Transversales Disques proudly presents Pharoah Sanders - Live in Paris (1975).
A never-before-released ORTF recording performed live at studio 104, Maison de la Radio, Paris. First official release with the full permission and cooperation of the National Audiovisual Institute. 
Deluxe edition, Classic Tip-On Gatefold jacket, including exclusive liner notes and pictures. Mastered from the original master tapes.
Add to cart