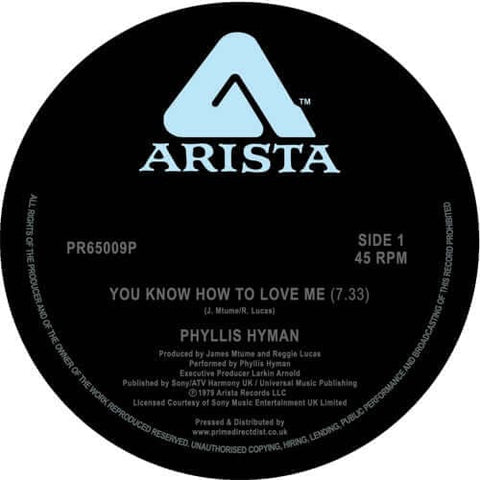 RELEASE
Phyllis Hyman - 'You Know How to Love Me' Vinyl
LABEL:
Arista
WAREHOUSE FIND

American soulstress Phyllis Hyman gets two of her much loved anthems officially reissued on 180g vinyl.
"You Know How To Love Me" is a 7 and a half minute lesson in love. It's got that full bodied production of this golden era - layering strings seamlessly with a busty brass section and a flute line that even the most hardened can't help but smile at.
Couple this with Phyllis' sultry yet powerful vocals bolstered by a backing group containing, amongst others, the mighty Gwen Guthrie.
On the flip, "Living Inside Your Love" hits you with a soul jam, heavy on the funk - complete with hands in the air chorus. Just as perfect to close out a set, as it is to warm up the floor.
Two essential tracks for any soul & disco aficionado!
Add to cart