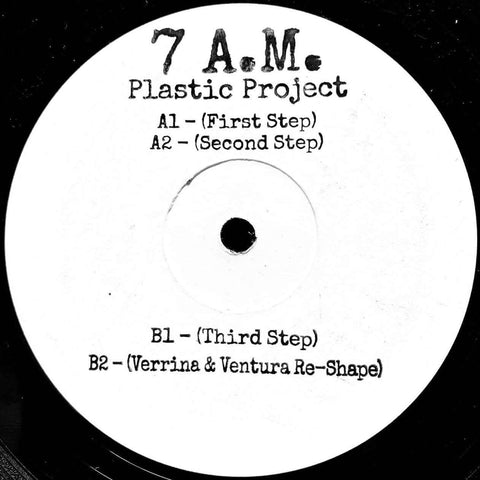 RELEASE
Plastic Project - '7 AM' Vinyl
LABEL:
WildFlower
WAREHOUSE FIND
The legendary WildFlower Records repressed the 001 Plastic Project - 7 A.M., a real manifesto of Italo Deep House Music movement proudly made back in 1993 by the Italian pioneers Alex Neri and Marco Baroni.
Stunning melodies with a groovy mediterranean touch that helped to define the "house" sound of the 90s.
The EP is fatten by a juicy Re-Shape from the Italian producers Giovanni Verrina and Germano Ventura, they kept the original classic house vibes with in addition a dusty acid rolling 303 which is a brilliant fusion of pitched-down rave and comforting housy style.
Add to cart