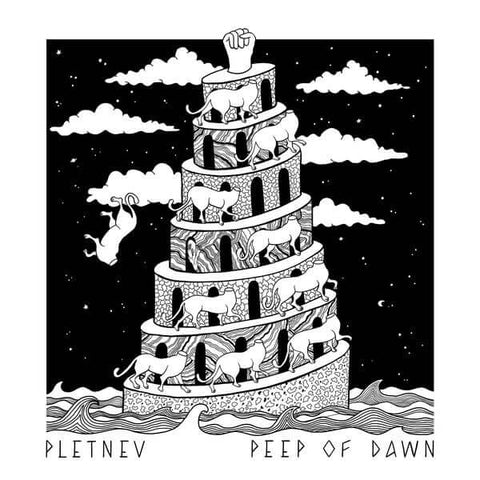 RELEASE
Pletnev - Peep Of Dawn
LABEL:
Hard Fist
Media Condition: Mint
Sleeve Condition: Mint
Hard Fist comes back stronger than ever with a sixth release, this time from Pletnev with a remix from Sascha Funke.

Extra prolific Russian born Alex Pletnev has been making music under various aliases and in a number of live bands. Now settled in Vilnius he explores stellar chugging rhythms, afro and oriental vibes for labels like Media Fury and Bahnsteig23 and more atmospheric, dark and industrial EPs on Le Temps Perdu records. This new one is "the tale of an imaginary world, a babel myth of when human beings were together as one because they spoke a single language. It is an allusion of No Border movement supporting freedom of mobility and fighting human immigration control."

This fantastic release is the most club focussed music Pletnev has ever produced with instrumental, heady opener 'Guest from Bangkok' really locking you in a groove. Loose percussion and churning drums make for dark disco of the highest order. Then comes 'Peep of Dawn,' an almost frightening, long and slow ceremony of menacing electronic music. A voice resonates while powerful bass sends shivers down your spine and the whole atmospheric and absorbing affair really casts a spell.

Excellent punchy guitar riffs and shamanic rhythms on 'Red Shoes' reminds you of a run to catch the setting sun. It's another spellbinding and rock-laced disco track that oozes grit and rawness. With the closing track, BPitch Control man Sascha Funke remixes 'My Word Against Yours' into a cosmic and jerky affair that alludes to a journey into outer space. It's sparse and creepy and brilliantly evocative.

Add to cart