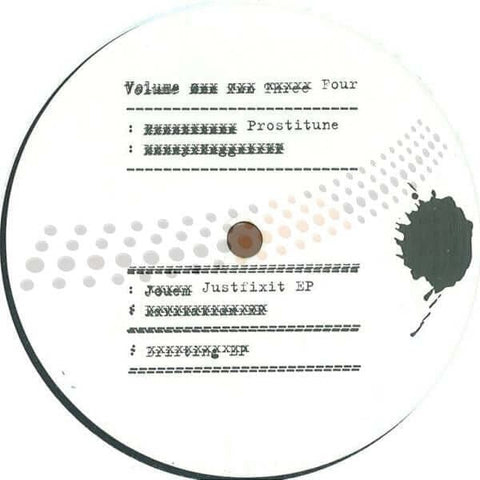 RELEASE
Prostitune - Volume Four - Justfixit
LABEL:
Just Another Beat
Media Condition: Very Good +
Sleeve Condition: Very Good +
The oh so cheekily named and quite mysterious Prostitune collective return to the Just Another Beat imprint with two tracks flushed with warmth and an off kilter analogue sensation that separates this twelve from the weekly deluge of releases. The title track stands out thanks to the circular jacking motions of the percussion, the rubbery acid flourishes and the warm, upwards spirals of pads. Throw in obscure vocal affectations, gently emotive strings and odd sonic textures and it could sound like a messy sonic soup in the wrong hands. Thankfully here, the laidback yet slightly schizophrenic progression ensures it works perfectly. "NJ Turnpike" provides a more searching, contemplative counterpart, driven by misty pads and shuffling percussive textures towards a mid section of panned stabs of twisted melodies which come to dominate proceedings.
Add to cart