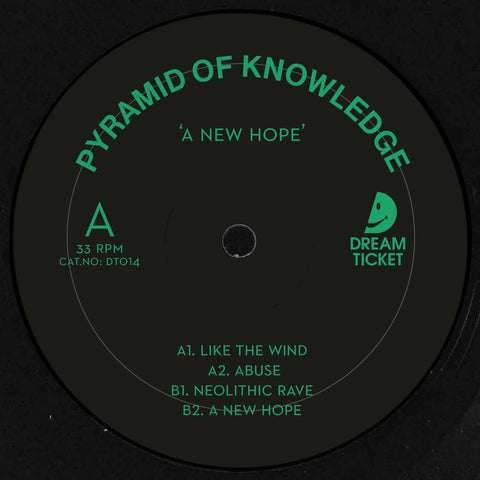 RELEASE
Pyramid Of Knowledge - A New Hope
LABEL:
Dream Ticket
PRE-ORDER ITEM
Expected in stock between 17th - 31st March
PLEASE ORDER PRE-ORDER ITEMS SEPARATELY FROM IN STOCK ITEMS IF YOU WOULD LIKE TO AVOID DELAYS TO YOUR ORDER/S
Pyramid Of Knowledge fires up the jets again for the Seoul-based producer's second interstellar adventure on Dream Ticket. Almost 30 years on from the precise, angular breaks and acid of UR's Electronic Warfare and the components of those potent battle weapons remain in full service, here honed by POK's controlled studio hand and ready to dash full-pelt against the enemy. Whose side are you on?
Add to cart