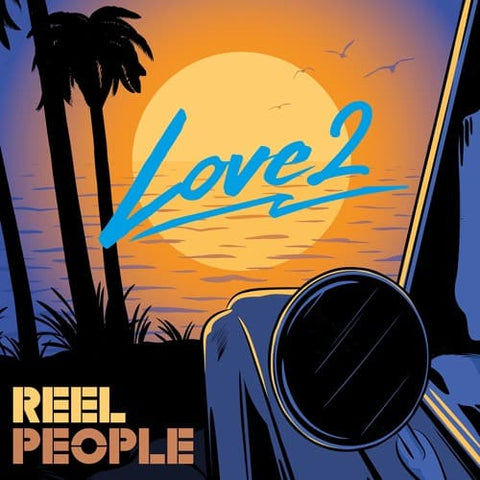 RELEASE
Reel People - Love 2
LABEL:
Reel People Music
PRE-ORDER ITEM
Expected in stock between 24th March - 7th April
PLEASE ORDER PRE-ORDER ITEMS SEPARATELY FROM IN STOCK ITEMS IF YOU WOULD LIKE TO AVOID DELAYS TO YOUR ORDER/S
An incredible heart 'n' soul story continues this spring with the release of Reel People's frst original album in over a decade, Love2.
Produced by core collective Oli Lazarus, Mike Patto and Toni Economides, and with a fresh vocal line-up including Raheem DeVaughn, Muhsinah, Chantae Cann, Michael Champion, Paula, Jill Rock Jones, Eric Roberson and Arrested Development's Speech, this super- fne, 10-track opus marks a further powerful evolution of the Reel People sound. Weaving contemporary R&B sensibilities into the collective's classic grooved-out fow, Love2 embraces the out- and- out euphoria of love but offers an entirely unique voice. Love2 is a monumental addition to the Reel People canon, following acclaimed album releases Second Guess, Seven Ways To Wonder and Retrofection. New songs and sounds, but the same soulful passion and craftsmanship. New friends and fourishes but the same mission to move hearts, minds and dancefoors. First original Reel People album since 2008 ! Featuring a plethora of US Vocal talents including Raheem DeVaughn, Eric Roberson, Speech from Arrested Development, Chantae Cann, Michael Champion, Paula, Muhsinah & Jill Rock Jones.
Add to cart