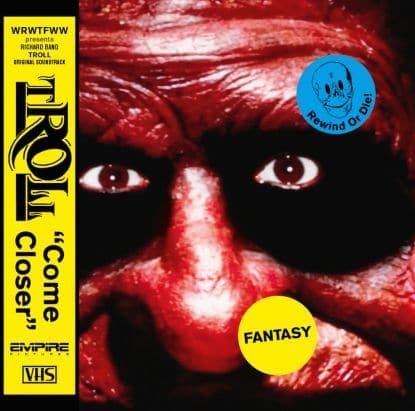 RELEASE
Richard Band - Troll (Original Soundtrack)
LABEL:
WRWTFWW
WRWTFWW Records is not trolling when it says it is very very very announce the official reissue of Richard Band's soundtrack for horror fantasy classic Troll (1986).
The limited edition yellow-colored 180g vinyl LP is housed in a heavy gatefold sleeve with full movie gallery, obi strip, and video store stickers.
The infamous Troll score is its very own kind of monster: an extended five-movement symphony conducted by Richard Band in full sorcery mode, creating exhilarating moments of excitement and seat-gripping intensity.
Yellow Vinyl, 12", LP, Gatefold
Add to cart