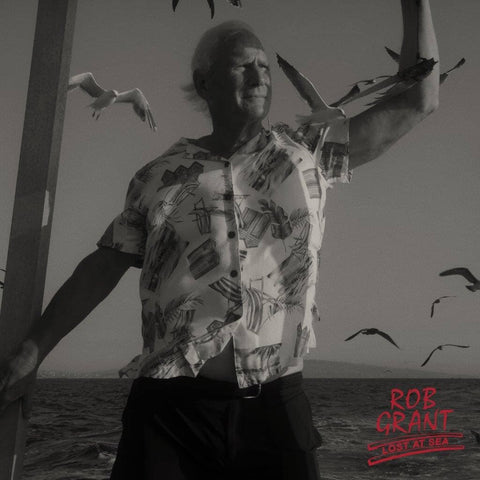 RELEASE
Rob Grant - Lost At Sea
LABEL:
Decca (UMO) / Classics / Decca
PRE-ORDER ITEM
Expected in stock between 9th - 23rd June
PLEASE ORDER PRE-ORDER ITEMS SEPARATELY FROM IN STOCK ITEMS IF YOU WOULD LIKE TO AVOID DELAYS TO YOUR ORDER/S
Rob Grant announces his debut album, Lost At Sea, set to be released via Decca Records on Friday 9th June. An accidental recording artist, Grant has never had a lesson on any instrument in his life. No kind of formal musical training at all. He can't read sheet music. But when he sits down at a piano, something magical happens. Notes flow from him and out pours composition after composition. The father of international icon Lana Del Rey, he enlisted an array of talent to contribute to the making of the album. Features and writing credits include his daughter Lana Del Rey, while production credits include Jack Antonoff, Luke Howard,Laura Sisk, and Zach Dawes. Now signed to Decca Records, Rob Grant is set to embark on his next venture as he delves into his newfound career in music.
Add to cart