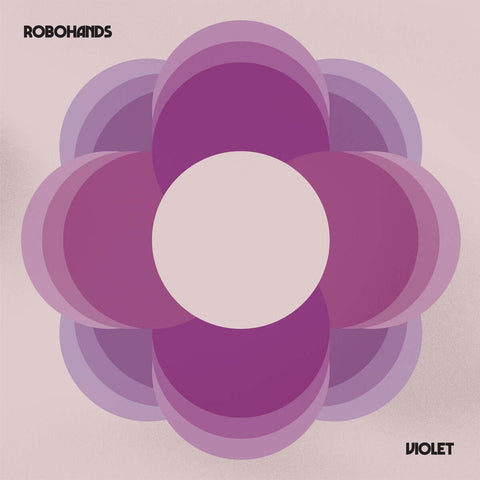 RELEASE
Robohands - Violet
LABEL:
KINGUNDERGROUND
New Robohands LP showcases the brilliant producer and multi-instrumentalist through his most thought out and compelling songwriting, yet.
Andy Baxter AKA Robohands displays a new level of sureness with an album that makes you never want to leave its world. The collection of tunes touches on the full range of emotions, at times it's bold and upbeat and other times it feels somber and heartbroken. It's tied together with a throughline that keeps you wondering where the trip is heading next.

It builds anticipation through patience and layers that show themselves over time, but its choices are direct and seem to know where they are going, while maintaining and presenting an adventurous spirit.

The multi-instrumentalist not only brought in new tones and textures for this record but there are also stand-out vocal performances on 2 of the tracks by singer, Aleh. Showing his ability to arrange with new elements at play.

TRACKLIST:
A1 - Nightshade
A2 - String Feelings
A3 - Wildflower
A4 - Future Engineering
A5 - Lá Em Cima
A6 - Violet
B1 - Floral And Botanical Explorations
B2 - Whole
B3 - Flux
B4 - Sumimassen
B5 - Mistakes
B6 - Introjection
Add to cart