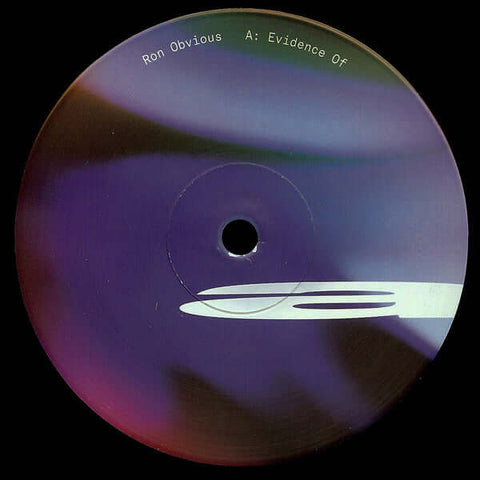 RELEASE
Ron Obvious - Evidence Of
LABEL:
Negentropy
Media Condition: Very Good
Sleeve Condition: Mint
NOTE: PRESSING FAULT: A-side... popping and clicking starts at 1.12 mins and lasts for about a minute. After that, there are some pops and clicks in places. B-side... sporadic pops and clicks, more so around 2 minutes. Audio is perfect majority of the time.

Brawther is launching his new label Negentropy with a bang tidy offering from emergent London artist Ron Obvious, previously clocked on L.B. Produce and International Black amongst other esteemed underground labels. "Evidence Of" is a cool and deadly slice of tech house immersion that hinges on a firm kick and loses itself in a reverie of hazy pads. "Second Light" flips the script with a killer 2 step flex that should have alldeep garage heads popping out moves in approval, like a housier take on the blueprint laid down by labels like Ghost.
Add to cart