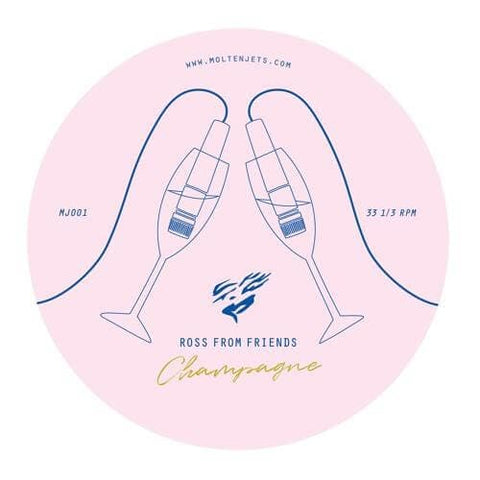 RELEASE
Ross From Friends - Champagne [Warehouse Find]
LABEL:
Molten Jets
WAREHOUSE FIND

When a smart fella whipped his sax out just minutes into our YouTube debut, he caused a fair few bubbles to say the least.
"What's the track @ 6:20?" barked BigGirl4000 "Anyone got an ID?" SilentSniper66 squealed remorsefully.
The questions came pouring in and we kept our big hanging traps clenched … until now.
Recorded during his infamous live performance at the Wigflex x Magicwire party, the deep twatting of cork on wood and quantised clinks in a vigorous toast fizz away under 8 minutes of synth, sax and guitar, filtered through a ruddy fine beverage.
So now you know, it ain't started 'til the big girl barks ;)
Add to cart