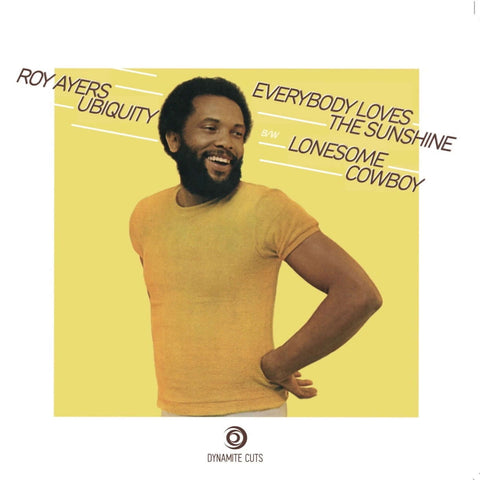 RELEASE
Roy Ayers - Everybody Loves The Sunshine
LABEL:
Dynamite Cuts
Dynamite Cuts has unleashed perhaps one of the greatest, if not, the greatest, summer time soul classics. The legendary Roy Ayers has written many gems over the years, loads of club and dance tracks and some killer down tempo songs but, one stands up above all the rest. It's been issued as a 7" before, back in 1975 and now sells for big bucks - if you're lucky enough to find one.
A - "Everybody loves the sunshine" - I would say needs no introduction, just check youtube 11.5 million people can't be wrong, it's simple, timeless and oh sooo needed to be on 7" again!
B - "Lonesome Cowboy" First time on 7" vinyl. This mid-tempo vocal funk vibe, includes a classic old school ultimate breaks and beats sample and is one for the DJs. 
Don't Miss out!!45 rpm 7"
Label & Cat No. DYNAMITE CUTS - DYNAM7094
Add to cart