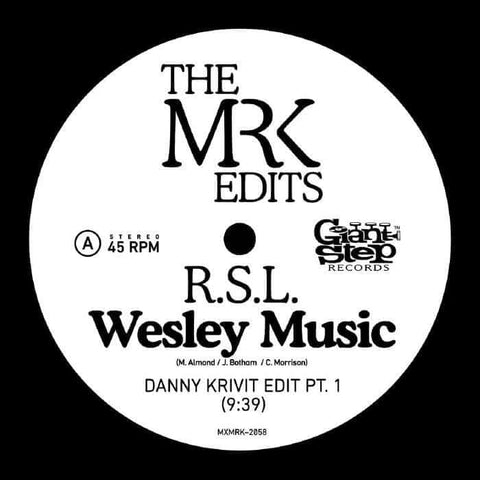 RELEASE
RSL - Wesley Music (Danny Krivit Edits)
LABEL:
Most Excellent Unltd
PRE-ORDER ITEM
Expected in stock between 10th - 24th February
PLEASE ORDER PRE-ORDER ITEMS SEPARATELY FROM IN STOCK ITEMS IF YOU WOULD LIKE TO AVOID DELAYS TO YOUR ORDER/S
Legendary edit specialist and New York's Body & Soul party man Danny Krivit turns his hand to a famously spiritual house classic by Manchester band RSL that has more than a hint of gospel magic to it. Frankly that makes it perfect source material for the man and he doesn't disappoint: His work is subtle but classic, with some extra gorgeous vocal chants layered in over chunkier beats on the never before released a-side. The jazzy notes from the original and sprinkled percussion all remain next to mad drum fills. This 12" also features a 'Part 2' mix that unfolds in glorious fashion to a rapturous peak.
Add to cart