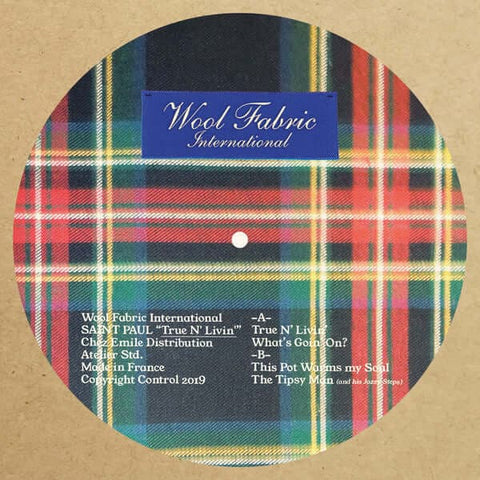 RELEASE
Saint Paul - True N Livin
LABEL:
Wool Fabric International
Media Condition: Mint
Sleeve Condition: Mint
"The EP starts with the track 'True N' Livin', an intimate composition in which St-Paul revisits Deep & Soulful House and will make you travel thanks to its powerful vocal, bewitching bassline and aerial synthesizers.
The second track 'What's Goin' On', is a Jazzy Deep House cut filled with guitar riffs that intertwine with an organ theme, Funky leads and a melancholic Soul/R&B vocal.
B-side starts with a Funk-Boogie influenced jam entitled "This Pot Warms My Soul", characterized by its cosmic synthesizers and leads.
The EP ends with 'The Tipsy Man (And His Jazzy Steps)' with jazzy piano loops who seem to answer to questions asked by the groovy bassline."
Add to cart