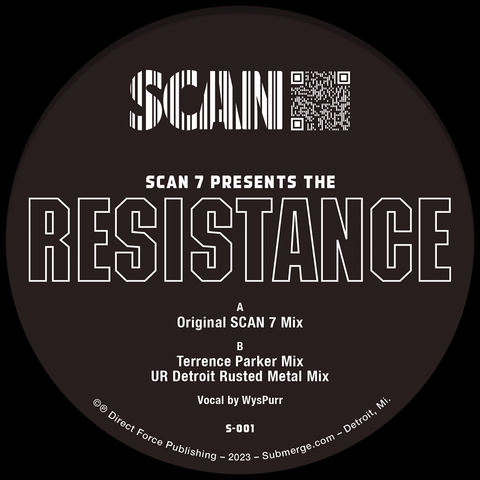 RELEASE
Scan 7 - The Resistance
LABEL:
Scan
This powerhouse of a record stems from the soul of SCAN 7. Trackmasta Lou has launched his NEW RECORD LABEL titled "SCAN" this record features POWERFULL remixes from TERRENCE (TP) PARKER and DAM SWINDLE.

The music speaks for itself, the message is clear.

IF YOU CAN HEAR THIS, YOU ARE A PART OF THE RESISTANCE.
Add to cart