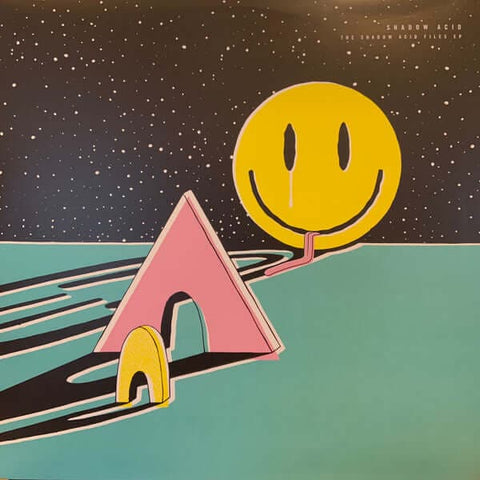 RELEASE
Shadow Acid - The Shadow Acid Files (Yellow Vinyl)
LABEL:
Exalt Records
Media Condition: Near Mint
Sleeve Condition: Near Mint
Shadow Acid follows up breakbeat debut Timescape with The Shadow Acid Files EP.
The mysterious Shadow Acid figure comes back at the end the year to present more of his sound with four new tracks, a remix from Hamburg based duo Extrawelt and a heady resource of locked grooves for vinylist DJs.
Shadow Acid's sound marries acid futurism and references to the 90s rave, anything goes ethos of the past. It's a sound that has rightfully earned the enthusiasm of a wave of music fans and DJs across the summer and has been played across BBC6 Music, Rinse FM and the streaming platforms around the world.
For those who missed the highly desirable promo 12" an EP version of the track 'Timescape' is included here and an extraordinary Extrawelt remix develops the mechanics of the breakbeat and drops the bass down even to deeper levels than on the driving force of the original. Across new tracks Brainforest, Diode Ladder, Another Chance and Seahawk, Braindance acid is melded with bass, ultimately made with dancing at their core.
Add to cart