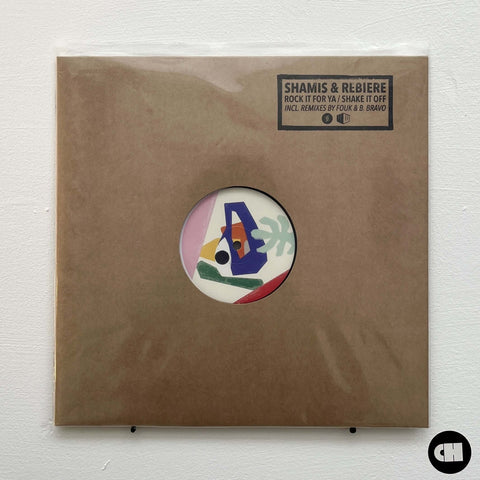 RELEASE
Shamis & Rebiere - Rock It For Ya / Shake It Off [Ltd. 150 Copies]
LABEL:
Ini Movement / Wicked Wax
Limited to 150 copies.
Amsterdam-based duo Shamis & Rebiere invite you to let go of daily stresses with the four-on-the-floor groover Rock It For Ya. The beats and soulful instrumentations are enriched with the vocals by Shamis, who also adds to the theme of the track in his lyrics. "Let me rock it 'til the lights go out and the sun will rise again" reminds us of a time we possibly all long for. Reminded of something Kaytranada-esque drum programming, the harmonies and chords really keep you engaged with the track.
Add to cart