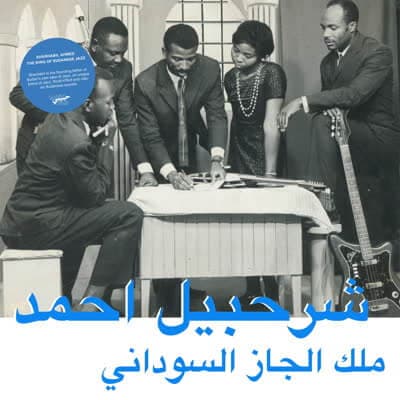 RELEASE
Sharhabil Ahmed - The King Of Sudanese Jazz
LABEL:
Habibi Funk
Media Condition: Mint
Sleeve Condition: Mint
We're super happy to announce our 13th release by Sharhabil Ahmed, the actual King of Sudanese Jazz (he actually won that title in a competition in the early 1970s). Sonically it sounds very different from what Jazz is understood to sound like outside of Sudan. It's an incredible unique mix of rock'n'roll, funk, surf, traditional sudanese music and influences from Congolese sounds. Original copies of Sharhabil recordings are often hard to find, so we're happy they will now be widely available. "Argos Farfish" which was featured on our last comp amassed close to 400.000 plays already.
Add to cart