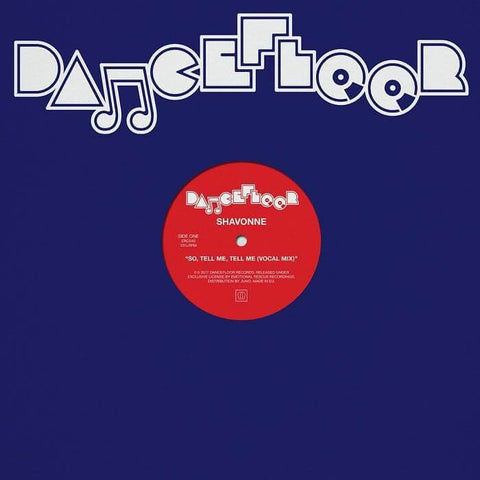 RELEASE
Shavonne - So Tell Me Tell Me
LABEL:
Emotional Rescue
Emotional Rescue completes the Dancefloor Records trilogy with a detour from House to the oft forgotten movement, Freestyle. Shavonne's So, Tell Me, Tell Me is a unique combination of all time-classic, but underground jam too.

Emanating out of Hamilton, Ontario the one off project came about when Rose Iovio was introduced to Massimo Rosati. Her voice and tone instantly made the team pitch at their love of the burgeoning Freestyle scene and the raw track was soon formed.

Things came together when they fell in to the orbit of Dancefloor's Jeffrey Osbourne. His expanding labels were looking at the new scene via the M-Pire label and under his guidance the record developed and was released in 1989.

Add to cart