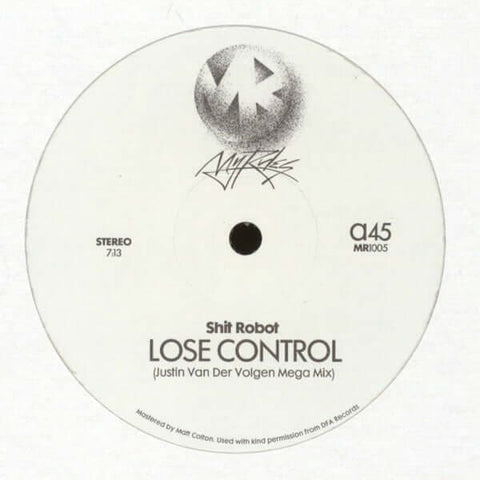 RELEASE
Shit Robot & Felix Dickinson - Lose Control
LABEL:
My Rules
Media Condition: Mint
Sleeve Condition: Mint
The latest 12" on My Rules features label boss Justin Van Der Volgen reworking cuts from two music industry pals: DFA regular Shit Robot (AKA Irishman-in-Germany Marcus Lambkin) and Bristol-based disco deviant Felix Dickinson. Van Der Volgen's version of the former's "Lose Control" is a stomping, peak-time friendly affair, with snippets of the original female vocal, twisted acid lines and siren-style held-note chords rising above a throbbing, techno style rhythm track. In contrast, his version of Dickinson's "Burning Flame" is a retro-futurist Chicago house-meets-dub disco affair. Wisely, Van Der Volgen makes full use of the original's spine-tingling male vocal, wrapping it around an addictive, tactile bassline, drum machine hits and restless cowbells.
Add to cart