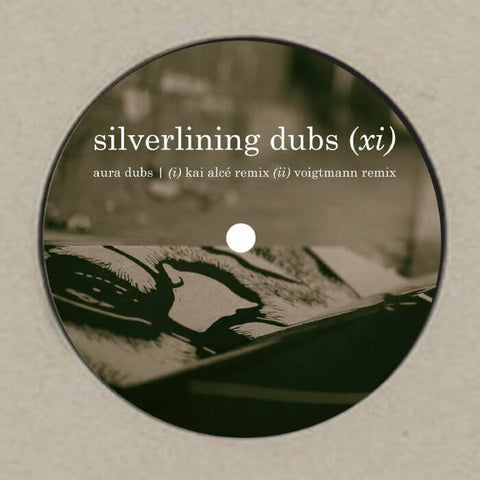 RELEASE
Silverlining - Silverlining Dubs (XI)
LABEL:
Silverlining Dubs
PRE-ORDER ITEM
Expected in stock between December 31st - 14th January
PLEASE ORDER PRE-ORDER ITEMS SEPARATELY FROM IN STOCK ITEMS IF YOU WOULD LIKE TO AVOID DELAYS TO YOUR ORDER/S 
Silverlining's debut EP, Simulacra, was released earlier in 2021 to wide critical acclaim and support by diggers the world over. One of the most loved tracks was undoubtedly Aura, a keyboard driven, Detroit-inspired jam with a succinct but feverish vocal. For the eleventh edition on the South Londoner's sought-after series, Silverlining has pulled together three sublime remixes of the aforementioned. The first is by Detroit native and Atlanta resident, Kai Alce, who harnesses the original's latent deepness, building an entirely fresh, jazz-driven groove. Next up, is an acid-laden revision by London legend, Voigtmann, who keeps it dark and dirty for the first half of the remix, until he drops in some surprises from the original towards the latter end of the track. The flip sees Silverlining returning to Aura for his Double Dub, that pulls the track into authentic 90s deep house territory before drifting off seamlessly into 5 minutes of ambience.
Vinyl, 12", EP
Add to cart