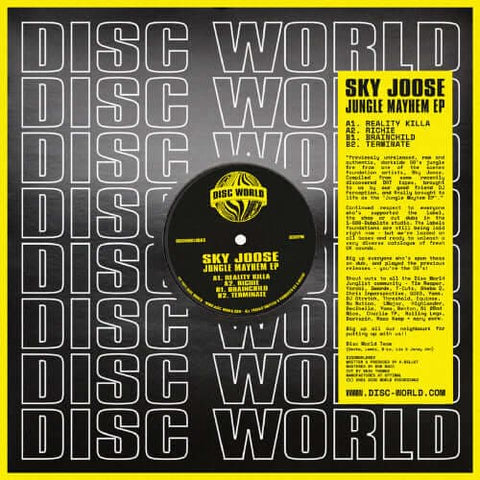 RELEASE
Sky Joose - Jungle Mayhem
LABEL:
Disc World Recordings
"Previously unreleased, raw and authentic, darkside 90s jungle fire from one of the scenes foundation artists, Sky Joose.
Compiled from some recently discovered DAT tapes, brought to us by our good friend DJ Perception, finally brought to life as the 'Jungle Mayhem EP'.
Continued respect to everyone who's supported the label, shop or cut dubs in the 1-800-Dubplate studio. The labels foundations are only being laid right now - but we're loaded on all based and ready to unleash a very diverse catalogue of fresh UK sounds.
Add to cart