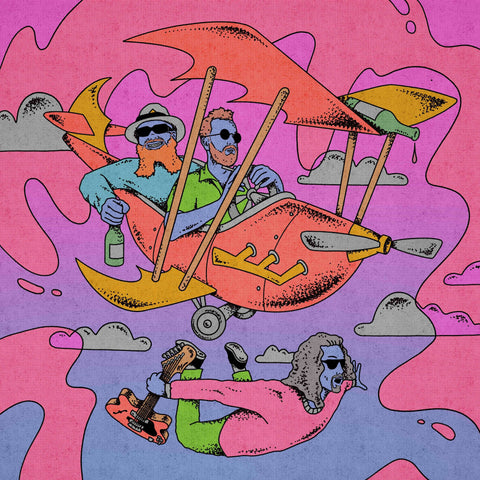 RELEASE
Slim Papi - Chateanuef-du-Papi Vol 2
LABEL:
Chateau Picard
Nomadic, London-born MC Slim Papi follow up to his 'Châteauneuf-du-Papi Vol. 1' EP - which saw support from Clash, COLORSXSTUDIOS, BBC6 Music, Iggy Pop, Huey Morgan, Jyoty (Rinse FM), Shy One (NTS Radio) BBC Introducing, Amazon ++ - with Vol. 2 in his 'Châteauneuf-du-Papi' EP series.
This time he once again brings along Westside Gunn/Madlib collaborator Sonnyjim along for the ride, as well as his New Jersey rap twin Crimeapple (fresh off the back of appearance on Paul Rosenberg's 'Real Late' comp alongside Ghostface Killah & Jim Jones) and Lunch Money Life/Touching Bass' Poison Zcora, for a 4-track travel-rap opus.
Slim Papi (Noonian Soong) levels up his bars celebrating lifes wins and luxuries. Rolls out some of his most high grade references of cuisine ("Steamed bream with creamed beans in a limousine, I'm eating langoustines and tangerine's in Aberdeen"), travel ("I back flip off a catamaran in Kazakhstan, the man with the plan is stuck in Milan in a traffic jam) and cultural touchstones ("iridocycltis") over largely self produced cuts. The result is a confident, mature and unique offering for rap music from British shores, bridging the worlds of funk, electornica and rap and packaged as some of the best London music has to offer.
Add to cart