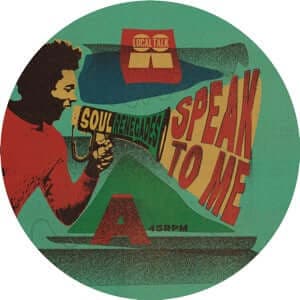 RELEASE
Soul Renegades - Speak To Me
LABEL:
Local Talk
It's a rare thing but sometimes it happens...a tune! You know one of those jams you just want play over and over again because it embodies something truly special, something undefined but authentic that just makes perfect sense to your ears but also gives you that warm goose bump feeling.
This is exactly how we felt when we first heard the demo of "Speak To Me". With a classic spiritual Chicago house feel, a thumpin' (not pumpin') 4/4 production it's all topped with a melodic vocal sample that brings back memories to classic jams like Seven Grand Housin' Authority "Love's Got Me High". It's simple yet powerful house music jam-packed with honest emotions.
Just play it, we promise it will make sense to you!
Vinyl, 12", EP 
Add to cart