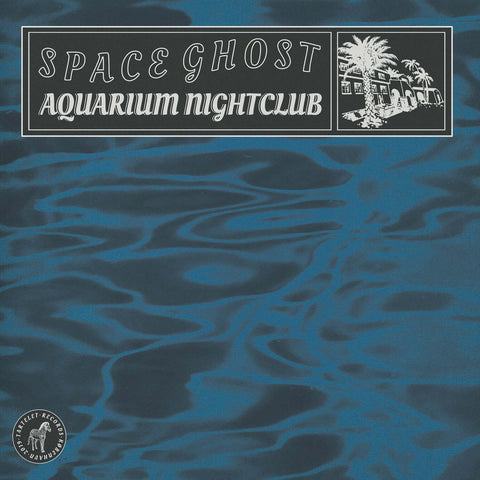 RELEASE
Space Ghost - Aquarium Nightclub
LABEL:
Tartelet Records
After Space Ghost's first album Endless Light took to international airwaves and echoed out of cities from London to Los Angeles, his forthcoming release Aquarium Nightclub brings back his signature lo-fi aesthetics with a fresh hit of inspiration from the natural world.

Melding irresistible vintage synths with a meditative groove, Aquarium Nightclub is a journey of sorts. Taking listeners on a tropical tour through 80s house drums, lush synth landscapes, and deep bass melodies, the thirteen-track LP is as adventurous as it is restrained.

Growing up in a small town a few hours from California's East Bay area, Space Ghost (Sudi Wachspress) moved to Oakland ten years ago to study at the California College of the Arts. In a city known for its vibrant cultural fabric and its experimental music scene, Space Ghost represents a new generation of young artists. His DJ collective Late Feelings, launched in 2013, has allowed him to find his own groove amongst monthly all-vinyl dance parties, where he plucks influences from various corners of the world.

More complex than last year's release, Aquarium Nightclub shows off Space Ghost's artistic hunger and unique sonic signature.

Kicking off with "Sea Snake Island," a track that is best described as late 80s house melancholia is a beautiful dance of shimmering keys, drum machines, and sounds of the jungle. The single "Sim City" ft. Morgan is a classic Chicago house beast; dark but uplifting with heavy bass undertones, fuzzy drum pulse, and plenty of mysterious synth melodies. Other tracks like "Ocean Odyssey," "Night Dive" and "Aquarium Nightclub" plunge into an ambient world of slow 80s funk, though always rooted in the Bay Area sound.

A product of record-collecting and dance party hosting, Aquarium Nightclub is a glittering postcard from Atlantis. Profound yet undeniably groovy, its mesmerizing tropical undertones promise a safe journey back to the endless days of summer.
Add to cart