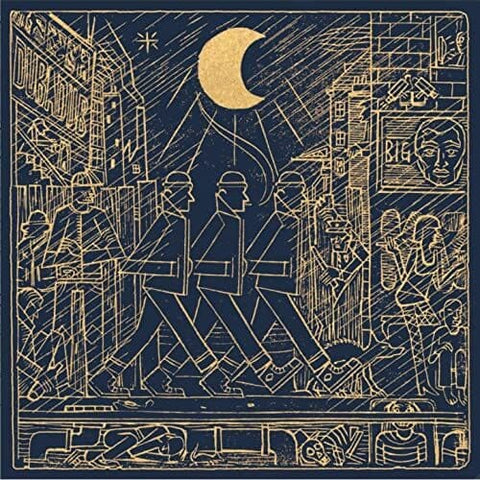 RELEASE
Stand High Patrol - Midnight Walkers
LABEL:
Stand High Records
PRE-ORDER ITEM
Expected in stock between February 28th - 11th March
PLEASE ORDER PRE-ORDER ITEMS SEPARATELY FROM IN STOCK ITEMS IF YOU WOULD LIKE TO AVOID DELAYS TO YOUR ORDER/S 
New repress of the first album "Midnight Walkers". We have used the same vinyl metal works as the first 2012 pressing.
After several releases on 7 and 12inch, Stand High Patrol, the french crew of Pupajim, Rootystep and the legendary Mac gyva is back with a long awaited LP. With strictly brand new killer dubadub, digital and hip hop tracks including crazy echos, "Midnight Walkers" is totally unique! It contains all elements of a Stand High live session and offers an evolving dubadub. With the crazy voice of Pupajim and totally timeless dubs, the first album of the three "dubadub musketeerz" deals with the particular originality that made of Stand High Patrol one of the toughest dub sound system of France. Every bass addict and every dub fan should enter the Stand High experience. If you are ready, fasten your seat belt and run the track! We hope that you will enjoy the flight!
Add to cart