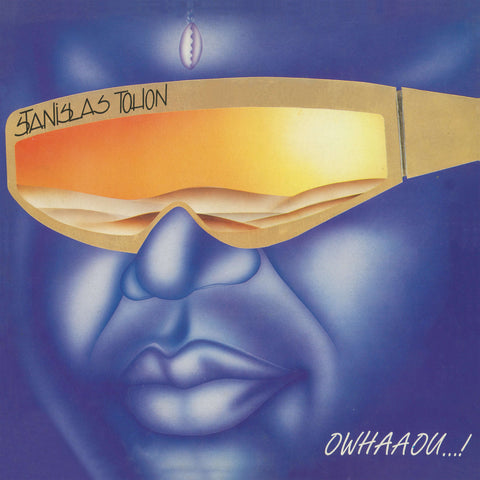 RELEASE
Stanislas Tohon - Owhaaou
LABEL:
Hot Casa Records
Tribute to the Soul brother of Benin with Rare Afro- Funk and Digital Soul songs from the Maestro .
Following the tremendous «!Dans le Tchink System «!reissue album, we wanted to celebrate the legacy of one the greatest singer from Cotonou .
Owhaaou ! is an original 4 tracks 12 inch vinyl taken from the extremely obscure , futuristic and now expensive record «!Metamorphose!» released in 1985, recorded on 24 analog tracks channel with an incredible backing band such as Hilaire Penda on bass, Daniel Bentho from Poly Rythmo de Cotonou to name a few .
The B side is a Dj friendly Edit of the dance floor burner «! Zemidjan «! recorded in 1991 . A composition done to pay tribute to the Taxi moto of Cotonou .The last track «!Mi Tchinker!» is a typical Stanislas Tohon hit with a mix of Tchink Rhythm , Soul and funky melodies .
Stanislas Tohon aka Papy Grande was born in the "Country of the kings" (Benin), in Abomey , December 30 th 1955. He's "Chevalier de la legion d'honneur" in Benin for his brilliant musical career .The famous soul singer from Cotonou started his musical career at this age of 9, played with the greatest such as Gnonnas Pedro and recorded almost 35 albums.
Influenced by the traditional "Tchingoume" music , he invented his own rhythm called "Tchink Système", a mix of soul and Beninese traditional rhythm .
Sang in Fon, his native language from Benin, this EP is a soulful call for Peace respect and unity in Africa, a real definition of Afro Soul music!
Sadly died in February 26 th 2019 in Paris, this Ep is a tribute . Remastered by The Carvery (UK), officially licensed and strictly limited to 1000 copies.
Enjoy!
Add to cart