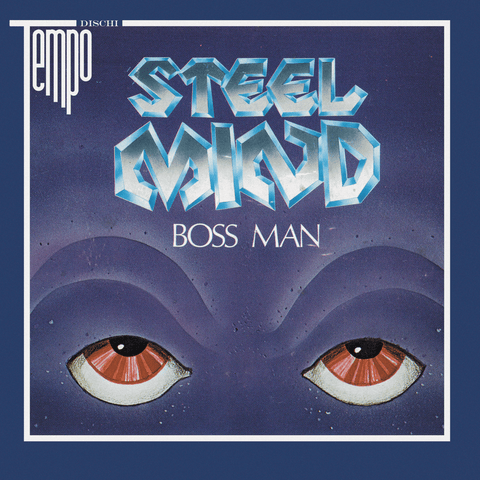 RELEASE
Steel Mind - Boss Man [Warehouse Find]
LABEL:
Tempo Dischi
WAREHOUSE FIND
Tempo Dischi is an italian label created on a mission to discover and repress classics and rare gems of the italo disco, afro and cosmic scene. With the support from all the main players who has made that era magic, we work to put back on records stores shelves a piece of art that may have been lost but it's still timeless. The first release is one of the key projects of the underground Italo Disco scene, probably not the most famous one, but surely it is among the most loved one by DJs and connoisseurs: Steel Mind.
'It was the end of the '70s and at that time Disco Music was very popular. I was in a band called Caelestium, and we were playing in the most important clubs in Italy…Around the beginning of the 80s, I started to feel the desire to make a different kind of sound and I decided to start my solo project creating songs like 'Boss Man' and 'Lionel' that were closer to the Krautrock style' recalls Piero Torsani, the producer behind this project.
These songs have become a cult for many djs, including Daniele Baldelli, Beppe Loda and Alexander Robotnick and they still sound contemporary. The Tempo Dischi collective is responsible of a club friendly edit of 'Boss Man'. And after a deeper search into Pietro Torsani's original music archive, an unreleased track has surfaced we could not resist to give to the world: 'Summer in The City' featuring the voice of Marisa Lucà, at that time singer of Caelestium.
Add to cart