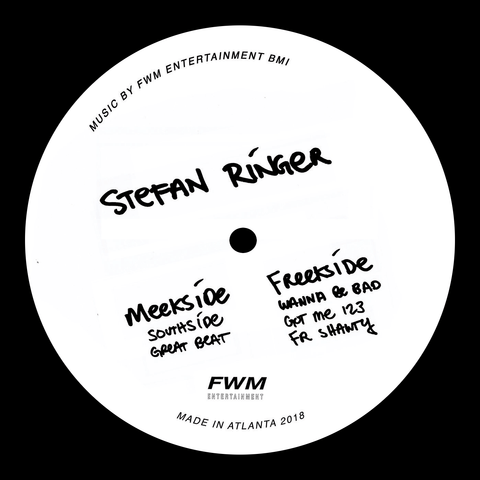 RELEASE
Stefan Ringer - 'FWM001' Vinyl
LABEL:
FWM Entertainment
WAREHOUSE FIND

With an arsenal of releases on labels like NDATL, PPU, Black Catalogue, 2MR, and Harsh Riddims, Atlanta artist Stefan Ringer presents the first release on his own imprint FWM Entertainment.
This contribution contains a fluid spectrum of sounds . "Southside", is a soulful, sexy summer house cut. "Great Beat" follows up in a similar vein; jazz inspired, introspective, and upbeat.
While "Wanna Be Bad" is a freaky skating rink inspired track. "Got Me 123" is a Hypnotic 2 step groove, and rounding it out is "FR Shawty" a slowed vocal stepper.
Add to cart