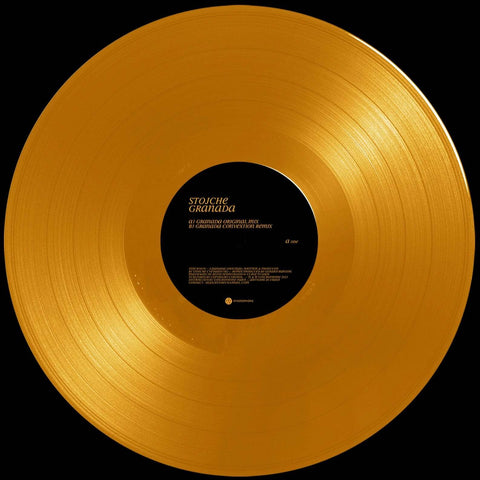 RELEASE
Stojche & Convextion Remix - Granada
LABEL:
Syncrophone
PRE-ORDER ITEM
Expected in stock between 12th - 26th May
PLEASE ORDER PRE-ORDER ITEMS SEPARATELY FROM IN STOCK ITEMS IF YOU WOULD LIKE TO AVOID DELAYS TO YOUR ORDER/S
There isn't many who would disagree with the underlying sentiment that electronic music makes us feel something extraordinary. Much in the same way, the possibilities for creative discourse and cosmic interactivity are accessible to anyone with an open mind. It's in this place where these possibilities materialise, and it's in this space where SYNCROPHONE 39 operates within.
You see, you won't find cleverly constructed adjectives or nonsensical descriptors for the music presented here. It doesn't need them. The music speaks for itself, much in the same way the artists do. Stojche has been carving out timeless techno for two decades now, working tirelessly without fanfare to enrich a scene that sits close to his heart. Whether that be through releases on his own imprint TANGIBLE ASSETS or the ever expanding a.r.t.less, his trademark sound signature is synonymous with the soul of Detroit. You may be hard pressed to find anyone else who's been as consistent with this sound over the years as he has. On the other hand, Gerard Hanson aka Convextion has been doing exactly that without fault his entire career. So the combination of these two artists on this release makes perfect sense.
Add to cart