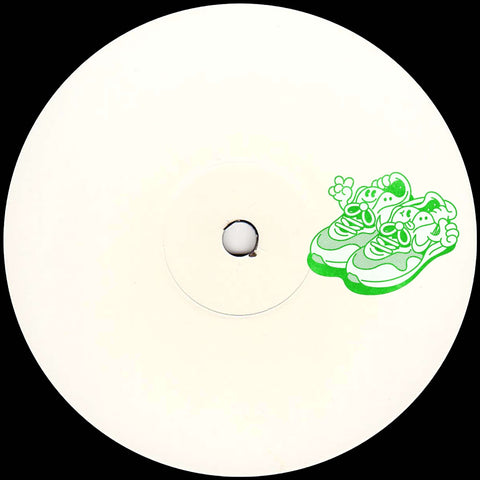 RELEASE
Stones Taro - CHEEKY002 [Green Vinyl]
LABEL:
Cheeky Sneakers
PRE-ORDER ITEM
Expected in stock between 11th - 25th March
PLEASE ORDER PRE-ORDER ITEMS SEPARATELY FROM IN STOCK ITEMS IF YOU WOULD LIKE TO AVOID DELAYS TO YOUR ORDER/S 
Kyoto, Japan producer Stones Taro has been making waves recently with his sick blend of percussion led UK-funky, house, garage, stripped back jungle and hefty UK influence; whether it's serving up grimey shellers or screwface bassline, he always brings the heat.

The versatile producer readies four of his finest dubs yet on Cheeky Sneakers and thrusts himself into the spotlight currently shining on Asia's underground electronic circuit.

'Step Into Midnight' skanks into the frame with it's energetic 2-step and glitched-out vocal stabs creating a sense of grimey energy, before 'Emotions' begins to tug on the heartstrings with its teary-eyed, bubblegum UKG flavour; pitched vocals giving off nostalgic early 00's wifey riddim vibes. Garage made with real tears.

The second half of the record showcases Stones Taro's knack for jungle. Classic R&B samples are intertwined with stripped back breaks and dubbed-out basslines on 'Spend The Night' to create a vibe similar to that championed by Ghost Phone, with their distinct reshaping of 90's R&B through a contemporary lens.

'Change The Mood' sees us out with a score that wouldn't sound out of place reverberating off the walls of a NYC underground as a busking drummer uses what he has to create a mood; a beauty lying within its careful repetition.
Green Vinyl, 12", EP, Repress
Add to cart