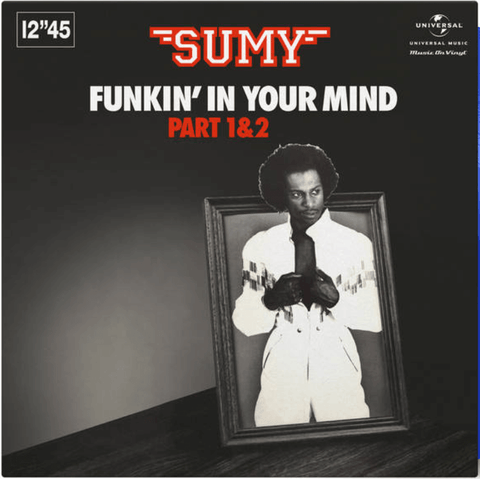 RELEASE
Sumy - Funkin In Your Mind
LABEL:
Music On Vinyl
Media Condition: Near Mint
Sleeve Condition: Near Mint
Sumy's 'Funkin' In Your Mind' has never been reissued since its original release in 1982. Now, Music on Vinyl have remastered it faithfully from the original tapes and slapped it on coloured 12". Sumy's career started in the 70s, and he was soon snapped up for a pair of singles and an album on Philiips. This is one of those singles and has thousands of people looking for it on Discogs, and it is genuinely one of the rarest funk 12"s in Europe. 'Funkin' In Your Mind (Part I)' has a great rapped vocal over chunky drum breaks with spoken words snippets adding charm and character. Part II is a shorter continuation of the original that will keep you moving for days.
Add to cart