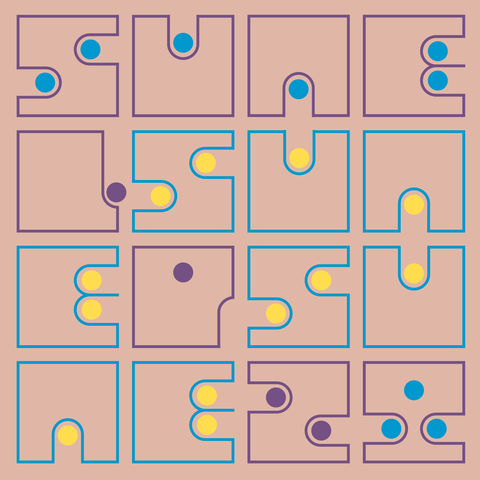 RELEASE
Sune - Everything Is Fine LP
LABEL:
Let's Play House
Our second record from Sweden's Sune is a proper full-length. Ten tracks, forty- five minutes—classic LP!
And it's arranged as such, too; it tells a story through tightly-arranged chapters. Early on in the journey, they're bouncy and whimsically animated, pillowy white clouds slowly drifting across an azure sky. As we get more invested, the tempo rises and the warm, squishy house beats feel as though they can't always quite keep up. A delight. To conclude the A-side, Sune brings a twinkly ballad, a late- night Joe Jackson piano serenade with instrumental hip-hop drums keeping everything in place.
The other side only wants to party; it begins with a wiggly bass lick that's got a wicked charm to it, and continues to explore the unusual jazz-club-meets- sweaty-warehouse space that Sune's compositions are so often possessed with. The B concludes as the A did, with a lilting, hopeful, and heartfelt send-off. Everything is fine? Everything is fine.
Vinyl, LP
Add to cart