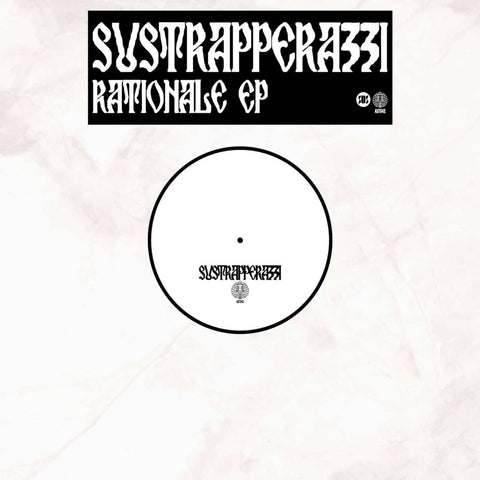 RELEASE
SusTrapperazzi - Rationale
LABEL:
Astral Black
London producer SusTrapperazzi has been busy making a name for himself with productions for the likes of frequent-collaborator Novelist (inclding the pairs latest track 'Mercy'), K-Trap, BXKS & Tiny Boost, viral production videos, live sets alongside D Double E, not to mention his EP for German label Illan Tape. Here, SusTrapperazzi lands on London label Astral Black with 6-essential instrumentals in the form of his 'Rationale' EP.
The sample at the top of EP opener 'Gospel Trappin' asserts the listener to "Listen to this!" before the prolific producer flips an anthemic gospel sample into a mesmorising trap instrumental. Elsehwhere on 'What's Wrong' - the producer stitches a a triumphant new jack swing sample together into a Houston-inspired pop ballad. Meanwhile on tracks like 'Through To You' & 'Gold Rain' Sus sits well and truly in his bag, fusing together all the elements of his sound into expertly crafter 808 laced trap instrumentals.
SusTrapperazzi's 'Rationale' EP kicks off the labels 10 year anniversary which is set to see a string of releases ncluding a EP's from Jossy Mitsu (Rinse FM), Bruised Skies (Hoover Sounds) & NigelThreeTimes (Fractal Fantasy) as well as sample warper Eahwee's follow up to his 'Solitude' LP & a collaborative LP from prolific producer Samuel Organ & folk crooner LAUCAN.
Add to cart