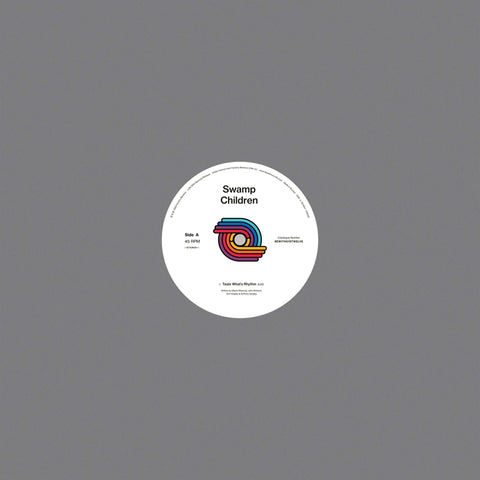 RELEASE
Swamp Children - Taste What's Rhythm
LABEL:
Be With Records
2023 reissue, 140g vinyl, remastered from the original tapes by Simon Francis.
Manchester's Avant-Jazzy-Funk outfit Swamp Children were enviably eclectic and Taste What's Rhythm is their mini masterpiece. Flitting gracefully through a feast of genres with consummate ease, the band were almost indefinable and, accordingly, nigh-on impossible to market. So whilst this cult EP, originally out in 1982 on Factory Benelux, remains in demand for those in the know, it has also glided under the radar of many otherwise clued-up heads for over 40 years. If you don't know, get to know...
Working directly with James Nice, custodian of Factory Benelux, means that the audio for this re- issue of the classic EP comes from the original tapes. Cut at 45 RPM and released in the house Be With disco sleeve, we've made sure this record is well up to the job of having a permanent place in every DJ's bag. As far as we're concerned, this is essential stuff.
Add to cart