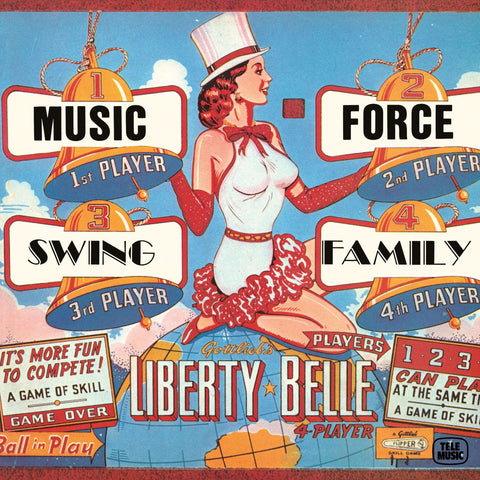 RELEASE
Swing Family - Music Force
LABEL:
Be With Records
PRE-ORDER ITEM
Expected in stock between 21st April - 5th May
PLEASE ORDER PRE-ORDER ITEMS SEPARATELY FROM IN STOCK ITEMS IF YOU WOULD LIKE TO AVOID DELAYS TO YOUR ORDER/S
Swing Family's Music Force is dramatic mid-80s synth-funk. From the maverick mind of Sauveur Mallia, it's a thrilling and uniquely brilliant album from start to finish. It's undoubtedly known and revered for its unbelievable standout track, "Mission Africa". Those that know, know. And if you don't know, get to know. It's the reason this record has been hugely sought-after for the best part of two decades. Originally released on Tele Music in France in 1985 but now tear-inducingly rare, this is the definition of "a welcome reissue."
Add to cart