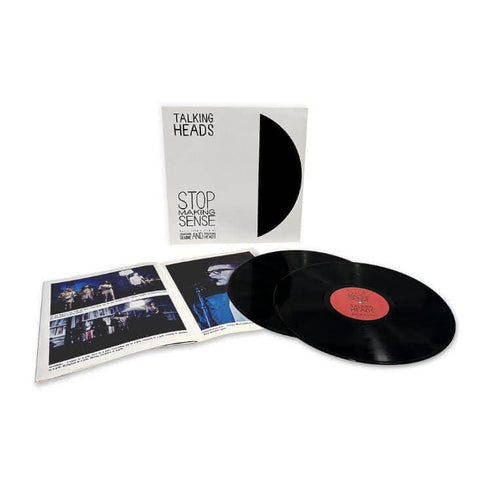 RELEASE
Talking Heads - Stop Making Sense
LABEL:
Rhino
PRE-ORDER ITEM
Expected in stock between 18th August - 1st September
PLEASE ORDER PRE-ORDER ITEMS SEPARATELY FROM IN STOCK ITEMS IF YOU WOULD LIKE TO AVOID DELAYS TO YOUR ORDER/S
In line with the official announcement of the film going back to cinemas globally, we are releasing the full concert of Stop Making Sense for the first time ever on vinyl.
2 LPs with a reproduction of the original booklet from the 1984 limited edition pressing and additional pages with never seen before photos. It includes brand new notes written by Chris, David, Jerry and Tina. The track list includes previously unreleased tracks "Cities" and "Big Business/I Zimbra".
Tracklist:
LP1-A Psycho Killer, Heaven, Thank You for Sending Me an Angel, Found a Job, Slippery People, Cities
LP1-B Burning Down the House, Life During Wartime, Making Flippy Floppy, Swamp
LP2-C What a Day That Was, This Must Be the Place (Naïve Melody), Once in a Lifetime, Big Business/I Zimbra
LP2-D Genius of Love, Girlfriend is Better, Take Me to the River, Crosseyed and Painless
Add to cart