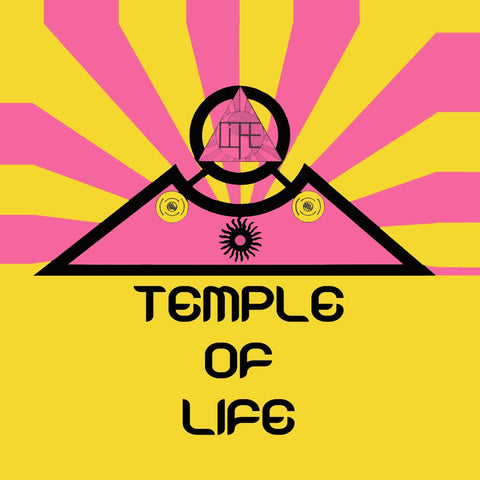 RELEASE
Temple Of Life - EDP [Warehouse Find]
LABEL:
Temple Of Life Recordings
"From the mists of time of the rave scene comes an old white label dance classic by the Temple of Life - Spencer ee, Flying Doctor Cee, Robin ee and TMS1.
The 'Look at Their Eyes it's Ecstasy' sample are the dulcet tones of Robin ee, and an original performance not a sample. By 1989 we were all locked into Centre Force FM 88.3 along with a host of other illegal pirate stations, including our own Dance Zone FM. Our first live gig as Temple of Life live gig was at Pitsea Leisure Centre in Essex called Time Zone. Around 1990 the next gig Time Zone 2 was at the Civic Hall, Grays in Essex with a 10K rig.
The tracks on the EDP EP were recorded in the loft space studio via an Atari ST, Casio FZ1, Electronic Dream Plant Synth, Roland 202, TB303, and some beat loops and TMS1 on the Technics 1210's.
This was our one and only release on vinyl, now repressed and remastered. We lived and breathed this scene…..aah the halcyon daze of dancing through the whole night to sunrise and beyond."
Flyingdoctorcee May, 2017
Add to cart